Image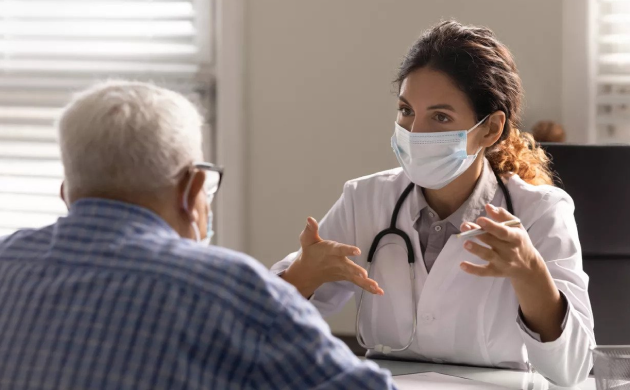 Primary care providers: the key to healthy aging
If it's been a while since you last saw your primary care physician (PCP), there is no time like the present. People who go to the doctor generally live longer and have fewer health problems. You may feel like you only need to check in when illness strikes, but building a relationship with a PCP can make a significant difference in your well-being, especially as you get older.
By caring for you throughout your life, PCPs can detect potential health problems before they become serious issues. They also know when to refer you to specialists, recommend hospital procedures, or provide more advanced care.
What a primary care physician can do for you
PCPs provide a comprehensive level of care for patients of all ages who walk through the door. They are particularly important for elderly adults who are more likely to develop or already have multiple chronic medical conditions like diabetes, heart disease, cancer, or arthritis. 
"We are often referred to as the gatekeepers for our patient's medical needs," says Kym Carpentieri, DO, a family medicine doctor at Summit Health in Patchogue, N.Y.  "Your PCP should be the first point of contact. All the specialists you see should be sending consultation reports to your PCP to keep them up-to-date on medication changes and any testing that may have been done." 
In addition to diagnosing and treating acute health conditions like coughs, pain, or dizziness, PCPs can provide guidance on the following issues during your appointment: 
Preventative screening tests
A PCP will ensure that you're up to date on all routine cancer screenings, such as mammograms, PAP smears, colonoscopies, and prostate-specific antigen tests. Those with a history of smoking may also benefit from a lung CT scan. Most of these screenings have a recommended age when testing can stop. Your physician will help you decide how long the screenings are beneficial for you. "Since we have such a high prevalence of breast cancer, I continue to recommend screening well past 75 years old in an otherwise healthy patient," explains Dr. Carpentieri.
Immunizations
Certain vaccines, such as pneumonia, are recommended at age 65 and in younger patients who are immunosuppressed, smokers, or have certain chronic medical conditions such as diabetes or lung disease. The shingles shot is recommended for patients 50 and up regardless of medical history. A yearly flu shot and COVID-19 vaccination are also advised.
Overall wellness
Your PCP can provide recommendations on your exercise routine, as well as advice on following a healthy diet, getting a better night's sleep, managing stress, and assessing your risk of falls. "There are two general things I tell my geriatric patients. The first is to listen to your body. The second is that if you don't use it, you lose it! Keep active and stimulate your brain as much as possible," says Dr. Carpentieri.
Cognitive changes
Screenings for early signs of cognitive impairment or dementia start around age 65. Your PCP will help identify any red flags and then provide recommendations if further testing is needed. They will ask you questions that help them assess how well you can take care of yourself at home and function within the community. 
Mental health
Depression and anxiety are common in older adults. If you are suffering from feelings of sadness, extreme stress, and alcohol or drug dependence, talk to your PCP about ways you can get help. 
Personalized health care
Your PCP will create a health care plan that works best for you. This includes working to meet specific goals, addressing unique needs, and following an individually-tailored schedule of lab work, immunizations, and other required tests.
Referrals for the right specialist
When you have a medical question or concern, your PCP is generally the first point of contact. Whether you need an endocrinologist, a dermatologist, or a knee surgeon, your PCP can find the best match for your health needs. If you see multiple specialists, they will follow up and coordinate care across different disciplines.  
How often should you see your PCP?
You should get a physical exam with your PCP every year. "At this visit, we have the opportunity to touch on important aspects of your health that may be overlooked at a routine follow-up visit," says Dr. Carpentieri. 
If you're over 65, that may include arranging annual flu shots as well as pneumonia and COVID-19 vaccinations. Lab tests for chronic conditions may be done as often as every three months, depending on the degree of illness. 
Questions to discuss with your PCP 
It can be difficult to remember everything you want to discuss at your appointment. Dr. Carpentieri suggests making a list of questions and concerns ahead of time. If you are over age 65 and recently came in for an Annual Wellness Visit (AWV) with your PCP, you may also have noticed our well-being screening postcards. These postcards serve as a reminder of important topics to discuss during your visit such as mental health, medication costs, fall risk, bladder control, and activities of daily living. 
What you should bring to your appointment 
If you've just made an appointment, you're on your way to enjoying better physical and mental well-being. Dr. Carpentieri recommends patients bring a list with the following information to every visit: their questions and concerns, medications they currently take, and specialists they have seen recently. 
Image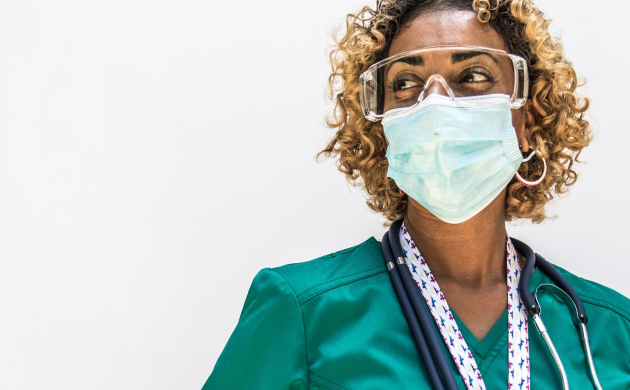 We're ready to care for you.
Visit any CityMD urgent care location in your community today for an evaluation with one of our expert providers.