Frequently asked questions
Here are answers to many of the questions we frequently receive. If you don't see an answer to your question, contact us.
To get your specific copay information, we'll need to see your insurance card and verify the insurance carrier. We recommend that you call the member's services number on the back of your insurance card to ask about coverage and co-payment fees for urgent care visits.

Probably. We accept most commercial, medicaid managed care, medicare advantage and exchange plans.

Yes, if you have a photo ID and your Member ID number, or can get it from your insurance provider. You can give us a copy of your insurance card later.
Yes, we will send your progress notes and any diagnostic results to the specialist.
Yes, each of our locations have X-ray machines on-site, staffed by certified X-ray technicians.

Absolutely. Our doctors regularly provide complete physical exams (routine, for work, sports or school), including blood work.

Yes. We stock and administer a wide range of travel vaccines.

From sprained ankles to sore throats: whatever your injury or illness, we're here to help. Count on us for a full range of services, including physical exams, X-rays, lab tests and screenings, on-the-job injuries, vaccines, women's needs, pediatric care, and more.

We sure do. Just walk in.

Absolutely. All of our doctors are either board certified in Emergency Medicine or Family Medicine, and are well experienced in treating children. Many of us are parents, so we understand your parental concerns and will care for your children as we do our own.
An urgent care practice can supplement the services your primary doctor can provide, from extended office hours and short wait times to a more comprehensive suite of services available on-site than in most primary doctor's offices (EKG, IV, X-rays, etc.). While your primary doctor cares for multiple chronic medical issues, we treat the problems facing you today. Also, for the cases where your primary physician would have to send you to an ER for a non-life-threatening condition, urgent care can eliminate much of the waiting and expense.

You'll need a valid photo ID and insurance card (if you're paying with insurance). When you visit, you'll complete a short registration form, and then be seen by a doctor.

You should visit the emergency room for life and limb threatening conditions such as significant chest pain, shortness of breath, passing out and severely broken bones. Although our offices are staffed by board certified emergency medicine physicians, life threatening emergencies may require hospitalization and the advanced care available only at a hospital. Please call 911 if you are experiencing an emergency. For more information to help you better understand when to go to an ER or Urgent Care Center, please see our Know Where to Go Guide.

We don't take appointments. You can now check-in up to a day in advance with our new pre-registration feature, but you can always just walk in when you need us.

All our doctors are board certified. Most have their certifications in emergency medicine or family medicine. And, many have trained in the best hospitals, winning numerous awards for teaching and training fellow physicians. Alongside our doctors are physician assistants who are also highly trained and qualified.

No. With our urgent care provider agreements with insurance carriers, you can be treated in our office without a referral.

You can now check-in online with our new Pre-Registration feature through the Summit + CityMD app. Once you've completed registration for one CityMD, you'll never have to register at another CityMD.

Absolutely! Just walk in to any of our locations.
Pre-Registration for urgent care.
You can pre-register for your visit at select CityMD locations directly in the Summit + CityMD web or mobile app. You will need to create or sign in to your Summit + CityMD app account. From the home screen, select Plan your CityMD visit, choose a CityMD location, then click Pre-register to begin.

No, you cannot make changes to your registration at this time. We can help you with any changes once you visit a CityMD location.

Once you complete pre-registration for a CityMD visit, it is only valid until 11:59pm that same day.

Yes, your pre-registration is only valid until 11:59pm of that same day and you will need to pre-register again.

Yes – if you haven't already, add your dependent or share access with others in My Account > Caregiver Access. To pre-register for someone else, select the care recipient in the top right corner of the screen to enter their account, and then Plan your CityMD visit.

If you've visited CityMD before, we'll have some of your information already and you will be asked to confirm information on your record.

You can complete portions of your registration before you get to CityMD to streamline check in and save time on site.
Image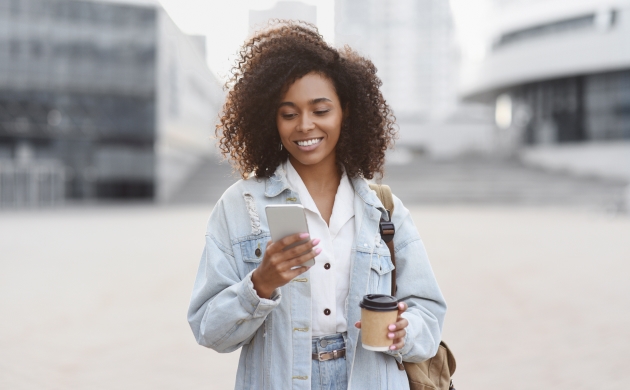 Don't see your question?
Reach out to our team. We're always here to help.
Connect with us.
Sign up to get the latest news from CityMD.